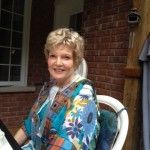 Today we have another excerpt from our newest anthology. This is from the poem, "The Smell of Mortality," by Cathryn McNamee. She shares her thoughts on the subject matter following the excerpt:
"The clopping of the horses, the digging of the trench,
For God and glory give your life among the mud and stench.
The boys with rosy faces, their smiles of hope and grace,
Lost limbs and heart and courage, knew
They'd never win the race.
But what they did not know for sure,
The race was not to win,
The race was who could die the first,
The Brit or German twin?"
I have submitted this excerpt from my poem called "The Smell of Mortality." This is a poem about "War", about young men on opposite sides who give their lives for their perceived cause…for freedom, for land, for religion. It doesn't really matter, for in the end, the corpses pile up and the sad scenario is repeated in another time and another place. Mankind needs wisdom and goodness not the desire for power.
It is rather timely in the light of the horrific attacks in Paris and Lebanon.
My usual creative writing is children's stories, where I can luxuriate in fantasy, whimsy, imagination and hopefully show a flicker of hope for the goodness and fun of life. Please visit my site at www.cathrynmcnamee.com.