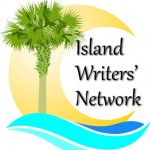 Don't miss the upcoming literary event, "Toasts, Tales, Rhymes and Tunes," which will feature Island Writers' Network members and other creative talent from the Hilton Head Island area.
The event is scheduled for Wednesday, April 27, from 6:00 to 8:00pm and will take place at Picture This Gallery, which is located at 78D Arrow Road, in Cypress Square, close to Sea Pines Circle on Hilton Head Island.
Featured writers include Elizabeth Robin, Bill Newby, Dennis Fraser, and Rosemary Staples.
Please come and show your support for IWN and our local creative talent!