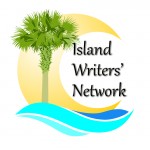 Although written in a humorous tone, The Grip of Back Pain, portrays an early moment in the long and painful process that many of us will experience, first as the child and later as the parent. As our parents age, our roles slowly reverse, until we are the guardians of our now dependent parents. While most of us dread this role, our parents dread it more. For us, this is added responsibility. For them, it is loss of control of their lives.
At one end of the telephone line is an 88 year old man, still active and intelligent, trying to convince others that he's too young to write off. His son is at the other end of the line, trying to control the situation without appearing to manage. Their bantering conversations, peppered with irony and sarcasm, reveal the mutual respect and affection between father and son:
Here's an excerpt from the story, authored by Paul Weiss:
Eric … calls his father.
"Hi, Dad. How are you doing?"
"Not so well. I saw Dr. Duchecky today."
"Why did you see Ducky?"
"I hurt my back."
"What happened?"
"I strained it last week when I moved my treadmill."
"Alone?"
"Yes."
"We'll come back to that. Where is the pain?"
"Low back, about the level of my belt."
"Is it sharp or dull?"
"Neither. It's more like a grabbing feeling."
"Does it go down either leg?"
"No."
"Does it get worse when you cough or sneeze?"
There is the sound of coughing in the background. ….
"No, coughing doesn't make it any worse."
"So what did Ducky say?"
"He said I have a bad back and will have to live with it. He told me how lucky I am I didn't get it until age 88, and he has lots of patients in their 30's who are disabled by back problems."
"Did he prescribe any treatment?"
"Two types of pills. One for pain and one muscle relaxant."
"Any stretching exercises or strengthening exercises?"
"No."
"Did he refer you to anybody?"
"No."
"That figures. Ducky believes that if he doesn't sell it then you don't need it."
"Is there something I want that isn't on his menu?"
"You need to do exercises to strengthen your back muscles and your abdominal muscles. You also need to do some stretching exercises."
"What specific exercises should I do?"
"I can't explain them over the phone. Actually I probably could, but there's no way for me to tell whether you are doing them correctly. Ask Ducky to prescribe physical therapy.
"Will these exercises to make me better?"
"That's what I would predict."
"You know that I don't believe most predictions."
"Well, maybe you would be more open-minded about that if you knew that hundreds of years ago, some French guy actually predicted Dr. Ducky."
"Nostradamus?"
"No. Moliere. He wrote the play Duck, Here Comes the Quack. Just think of yourself as the ducker and think of Dr. Duchecky as the duckee."
"I think that you just made that up."
"I did not just make that up. I made it up months ago. By the way, why didn't you have somebody help you move the treadmill?"
"Because no one else was here."
"That scares me."
"Why?"
"Because poor judgment might be hereditary."
"I'm glad they taught you something in medical school."
————————————————————————–
The full version of this story was first published in Hilton Head Island: Time and Tide.